EXAMPLES OF OUR WORK
We work with a range of clients to support the development of entrepreneurial outcomes in individuals and organisations.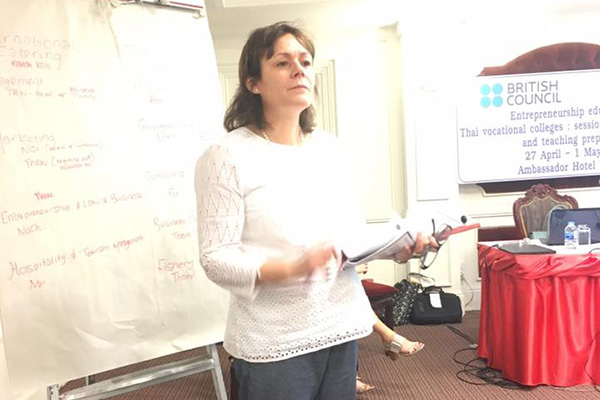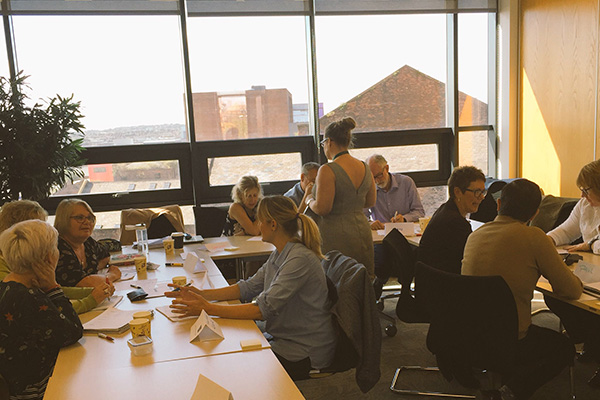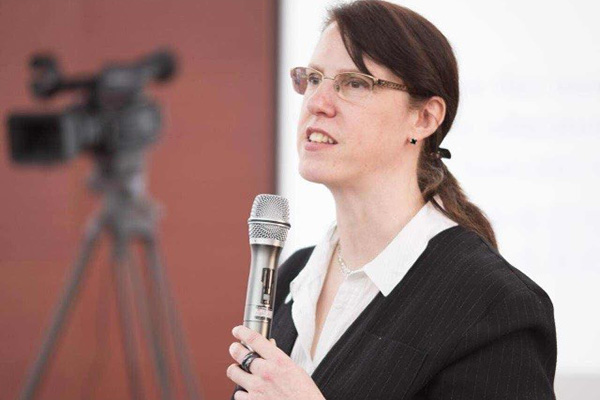 EXAMPLES OF WHO WE'VE WORKED WITH
The European Commission's Joint Research Centre (JRC) Seville to increase the up-take of EntreComp: Entrepreneurship Competence Framework (2017). Working in partnership with Bantani Education and Takk Studio, this project engaged business, education and end-users to develop an inspirational user guide for EntreComp. The EntreComp into Action: Get Inspired Make it Happen user guide was published in February 2018 and is available to download here.  This work continues through the Entrecomp 360 project which Lisa is contributing to on behalf of The Women's Organisation.
The University of Southampton and the SETsquared Partnership to deliver the ICURe Programme – an award winning initiative designed to encourage and enable the commercialisation of university research. Lisa regularly works with the ICURe team to facilitate boot-camp delivery and support university teams as they explore applications for their research and develop their entrepreneurial potential.
CREATE, the Centre for Enterprise and Innovation at Inverness College UHI, partner of the University of the Highlands and Islands, with their Scottish Entrepreneurship and Enterprise Educators' Programme (SEE). Alison has supported the SEE residential programme as a guest enterprise education specialist. SEE provides opportunities for personal and professional development that enable individuals to become informed, flexible and professional enterprise educators.
Enterprise Educators UK (EEUK) is "the voice of the sector" for those working in enterprise education. As the national network, EEUK works to support those who are creating entrepreneurial outcomes in others within education.  As EEUK Head of Policy, Alison is responsible for strengthening the capacity of their members, enabling them to deepen their appreciation of policy and its impact on their enterprise and entrepreneurship education goals.  Examples of her work include supporting  EEUK to respond to Government consultations, such as KEF as well as the work of the APPG.
Using the IOEE framework (National Occupational Standard) for Enterprise and Entrepreneurship Educators, Alison has developed the Pathways to Fellowship for EEUK, creating a route for professional recognition for those working in enterprise and entrepreneurship.
Alison has been supporting a range of HE institutions with their ambition to embed enterprise education into their teaching.   By working with individual staff on their particular modules, as well as at a programme level to review learning outcomes, Alison has helped create entrepreneurial outcomes in others, by changing the way they teach.
CONTACT US
Find out how we can support you
OTHER EXAMPLES OF OUR WORK ARE PRESENTED BELOW.
READ WHAT OUR CLIENTS SAY:
The development and content population of
ETC Toolkit
Working with the University of South Wales to create a new resource for the enterprise education community.
"As the University of South Wales, (utilising HEFCW funding) we worked with Enterprise Evolution to develop a new support for enterprise educators – the ETCToolkit.
Guided by the QAA (2012) Guidance, Alison mapped the activity to create the robust underpinning and then managed the creation and population of the library of support materials.  This was delivered against demanding time scales to launch at IEEC 2015.  Alison became a valued member of the team, bringing her knowledge, experience, contacts and reputation, we would not have been able to deliver the project without her."
Emma Forouzan, Enterprise Manager, University of South Wales
(The ETC Toolkit is now managed and maintained by EEUK)
Designing and producing a suite of professional development activities and resources for Career Colleges staff.
"We have been working with Alison Price and Enterprise Evolution over the last few years to support our entrepreneurial ambitions. This support has included staff development for senior leaders and managers as well as teaching staff and is part of our ambition to effectively embed enterprise into the vocational curriculum within our Career Colleges to ensure that young people aged 14 to 19 develop the entrepreneurial attitudes and enterprise skills they will need to ensure sustainable employment and career progression.  The staff development has been excellent and very well received and Alison is supporting us to develop an online CPD programme for staff at Career Colleges across the country."
Bev Jones, Director of Operations and Digital Development, Career College Trust
Working with Grwp Llandrillo Menai Coleg (GLLM) to support colleagues in Thailand to develop and implement a new approach to Entrepreneurship Education in Vocational Education.
"It's been a pleasure to discover the leading edge skills and attributes of The Women's Organisation Enterprise Evolution people, as we assembled a team to develop and implement Enterprise and Entrepreneurship curriculum for the vocational Educations sector on Thailand.  They are great partners to work with, immediately grasping the brief and helping us fulfil demanding requirements with flexibility, good humour and polish!"
Christine Evans, Head of Commercial Operations, GLLM