WORKING IN CHINA
Working with colleagues and partners in China to support colleges and universities to build their entrepreneurial capacity.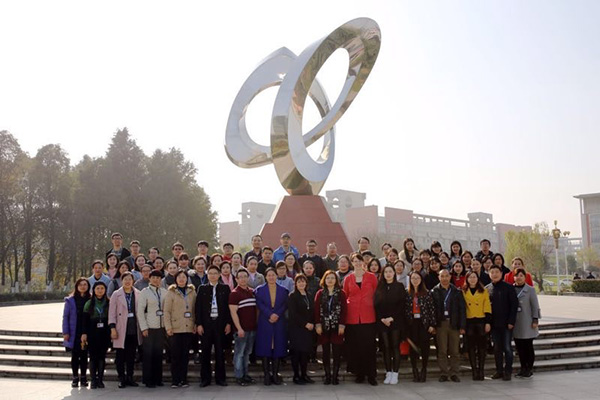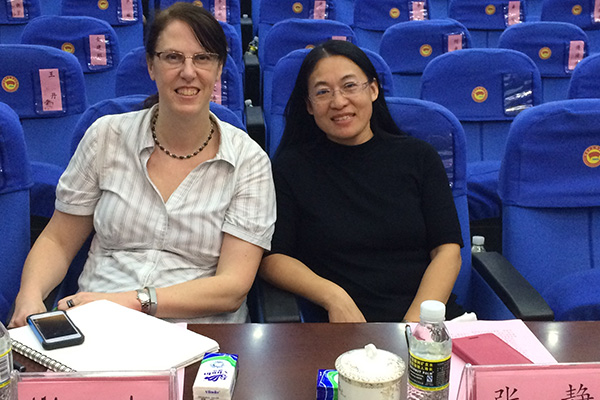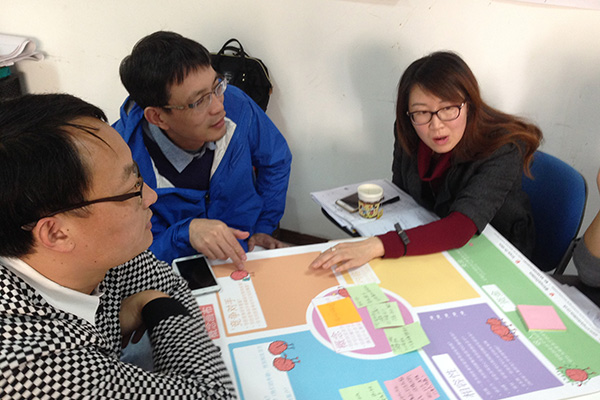 We have a long history of working in China, with Alison having first worked with Chinese educators in 2010. Since then she has gone on to lead the Enterprise Evolution team to teach  700+ educators across China and is now working in partnership on the first ever co-designed (China:UK) staff development programme – CEO: Creating Entrepreneurial Outcomes' (创能 chuang neng) – delivering to the needs of Chinese educator.
Our experienced team delivers staff development programmes and supports the development of entrepreneurial universities and colleges by:
Building up an enterprise education ecosystem which include leadership, core curriculum, extra-curriculum, collaboration with business, teaching and research;
Embedding enterprise education in the subject areas;
Curriculum design and innovative pedagogy;
Designing Learning Outcomes and adapting delivery methods;
International best practice (study tours)
Enterprise Evolution Consultants Lisa McMullan and Alison Price along with CEO of The Women's Organisation Maggie O'Carroll were invited as an extension of their partnership with Chinese colleague Jing to join the 'Co-Create Promising Value' enterprise education conference in China in June 2020.
To listen back to their keynote speeches please follow the links below:
OUR PARTNER IN CHINA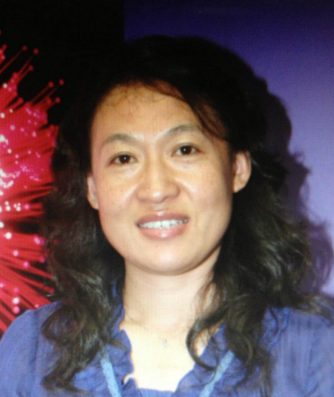 张静是我们在中国的合作伙伴,也是英国高等教育学会的中国首席代表,曾担任英国国家创新创业教育中心的中国首席代表。 在此之前的18年间,张静是英国大使馆文化教育处的管理层成员。张静承担的社会职务包括全国物流职业教育教学指导委员会(2015-2019年)专业委员会委员、上海理工大学中英学院国际顾问委员会委员(2016-2018)和中国机械出版社创新创业教育教学委员会筹备会委员,团中央第三届中国青年志愿服务项目大赛评审委员会委员。
张静致力于把英国的教育理念和教学方法,尤其是创新创业教育方面积累的经验引进到中国。她参与设计了中国首次创新创业型大学领导力项目以及双创师资培训项目,经常被国内和国际会议邀请做大会演讲。
张静在英国使馆文化教育处工作了近18年的时间,对中英两国的教育系统很熟悉。在担任中国区高等教育项目总监期间(2009-2015),负责维护中英教育关系,包括中国和英国各级政府及中间组织;协调高端访问,包括中英人文交流机制和教育部长峰会;重大项目开发,包括中英教育合作伙伴关系、中国-苏格兰博士生联合培养项目以及牛顿计划。张静参与了10年由教育部国家教育发展研究中心主导的中英高等教育政策研究,包括英国的拨款制度、质量保障体系、政策治理、多样化和高等教育在地区发展中的作用,也曾和中国国家教育行政学院及国家外专局一起组织中国校领导访问英国高校,开展政策研讨和经验交流。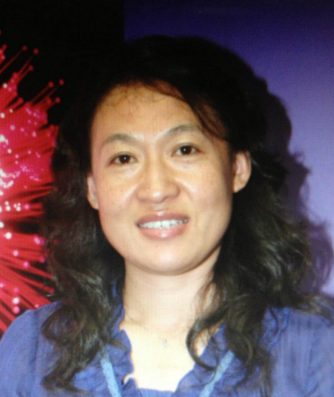 Zhang Jing is our partner in China. She is also the China Chief Representative of the UK Higher Education Academy (HEA) and was Chief Representative of National Centre for Entrepreneurship in Education (NCEE China). Prior to those posts, Zhang Jing had been a management team member in the British Council China from 1997 to 2015. Due to her expertise in the UK-China higher education, Zhang Jing has been invited to sit on advisory panels including Teaching Steering Committee, Vocational Education in Logistics;International Advisory Group (IAG), Sino-British College, University of Shanghai for Science and Technology; Teaching Committee of Innovation and Enterprise Education, China Machine Press. Zhang Jing was a member of the judging panel for the 3rd Youth Volunteer Projects Competition organised by All China Youth Federation.
Zhang Jing is committed to introducing the UK experience in enterprise and entrepreneurship education to China. She has designed and delivered China's first ever Entrepreneurial University Leadership Programme and Entrepreneurship Educators' Training Programme, and has been a frequent guest speaker at national and international conferences.
Zhang Jing is an acknowledged expert in the UK and China in the development and delivery of higher education programmes. As the British Council's Director of Higher Education in China, Zhang Jing has designed and delivered government agreements on higher education such as Sino-Scottish Higher Education Research Partnership in PhD Studies, the UK-China Partner in Education (UKCPIE) and the UK-China Research and Innovation Partnership Fund (Newton Fund) and facilitated the UK-China Education Ministers' annual summits and People to People Exchange. As far as research is concerned, Zhang Jing has participated in 10 years' higher education policy research in partnership with National Centre for Education Development Research, Chinese Ministry of Education.
Together Jing and Alison have developed 'CEO: Creating Entrepreneurial Outcomes' (创能 chuang neng) for work in China – further information in Chinese can be downloaded here.
CONTACT US
Find out how we can support you